Fence Installation and Repair in Chapel Hill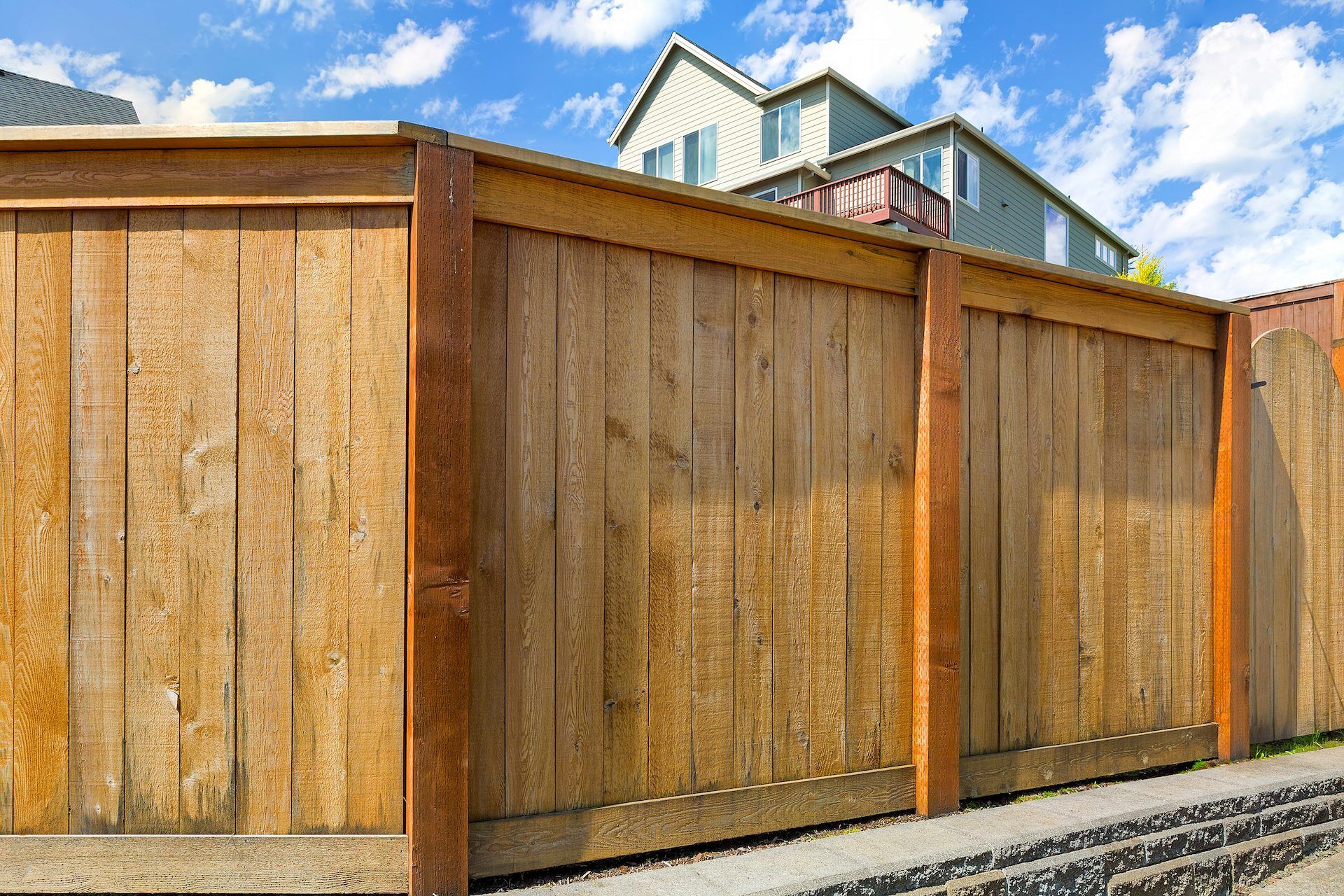 If you need to update your home's exterior, while increasing security, fence installation, and repair might be the perfect way to go about doing this. A new chain link fence, privacy fence installation, electrical fence, or other outdoor iron fences, might help improve your home's safety, all while increasing the value of your property (and decreasing your property insurance cost). When the time comes to do work outside your Chapel Hill NC home, we're the team to hire. So, what are the benefits of a new chain link or privacy fence install job?
Increase Safety Outside the Home
Obviously, a fence is going to deter robbers, burglars, and those who are looking to do no good. With a new chain link fence or privacy fence, you can safeguard your property and deter those who are looking to do harm to you, your family, and your property.
Increase Property Value
The safer your home is perceived to be, the more likely it will increase in value. This is great if you plan on selling your Chapel Hill NC home in the near future. Or, if you just want to protect it, and your belongings, this is an easy way to do both of these things.
Add Privacy
The privacy fence install work we do is obviously going to help safeguard your home, but it will also increase privacy. We can add different features or barriers to help onlookers from looking into your privacy. You choose the finish, features, height, and other design elements of your new fence.
Lower Insurance Rates
This is one people don't think of often, but if you have a gate or fence around your home, your homeowner or rental insurance rates will decrease. The reason for this is it deters wrongdoers and helps safeguard your block. Therefore, insurers are more likely to offer you a lower rate, to ensure your home, your possessions, and anything that is guarded by the new fence around your property.
Add Your Own Personal Touch
We can work with you in designing the perfect chain link fence, detail work, and finishes. So, if you want a custom fence, electric fence, or some specific design work, we can add these features to your new fence. You can differentiate your home and the appearance with the addition of a new fence, and working with our team, we can help come up with the perfect design that looks good, while also protecting your home.
If you're looking for a Chapel Hill NC fence company, look no further! Contact us today at 984-369-8481 and let us provide you with a no-obligation, free service quote. We do repair work, new installation, privacy fence installation, chain-link fences, electric fence work, and more. We are fully bonded, we're insured, and we are licensed to work in the Chapel Hill NC area, and we're highly regarded for the work we've done on residential properties locally. To learn more about us, our contractors, and our services, contact us today for your quote.