Residential Fence Installation and Repair in Chapel Hill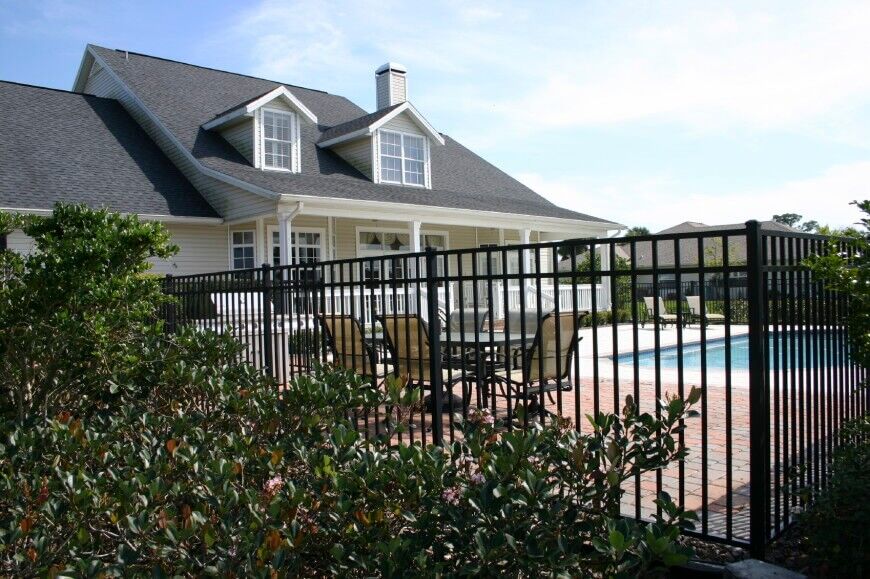 Here at Chapel Hill Fence Company, we are lucky enough to have been in a line of work that we are truly passionate about. We really love fences. The way we see it, fences are a lot more than just a barrier, more than a security measure, more than a privacy measure, they are like a gift wrap around certain areas of the property or around the entire yard.
As such, our goal is always to deliver a high-quality and durable fence that also looks great. This is especially important when it comes to any type of residential fence, as it will noticeably contribute to your well-being. This can be achieved with all sorts of materials, depending on your taste and needs.
There are two types of fences that are most often ordered when it comes to residential fences. The first one is the so-called home fence and the second one is the pool fence. Both types have very self-explanatory names.
Upon your order, we take the exact measurements and can create the most unique fences to meet your every wish. We perform fast and professional installation and do our best to cause as little disturbance to your yard as possible.
Always offering Free Estimates
Further, when talking about home fences, in our opinion, the iron fences represent the most optimal option – they look great, are very sturdy, and highly durable. Also, we can make any unique shapes and sizes you want. Aside from our installation Chapel Hill NC fence services, we offer repairs as well. Iron fence installment is where we are really the best of the best.
After we finish our installation of any home or pool fence, we can shake hands with our clients and head our own way or we can agree upon further collaboration if a client decides on hiring us for regular maintenance of their fence. That way we can ensure that the fence stays in a top-notch condition for years to come.
When it comes to pool fence, people normally want extra privacy. As such we are trained to build very tall and gap-free fences.
A distance between the pool and the fence must also be considered, as one should always account for potential splashes of the pool water, which contains a higher level of chlorine and could limit the fence's integrity and durability noticeably. As such we take all these factors into account and choosing the best sort of coating.
When it comes to pool fences, more regular maintenance is in order. Do you have an existing pool fence that would need to be repaired or restored?
Give Us a Call Today
When it comes to any Chapel Hill NC fence related needs, we are here for you. Whether you need a new residential fence or just repair work on your existing one, call us at 984-369-8481. One of our kind and helpful advisers will assist you and open a special case for you, which will be the first step towards your new or renewed fence.
We offer free quotes for all our services. Give us a call today and make the first step towards a high-quality fence that will stand firmly for years to come at a very affordable price.
We look forward to hearing from you.